In Crimea unknown persons broke into the mosque and tried to burn the Quran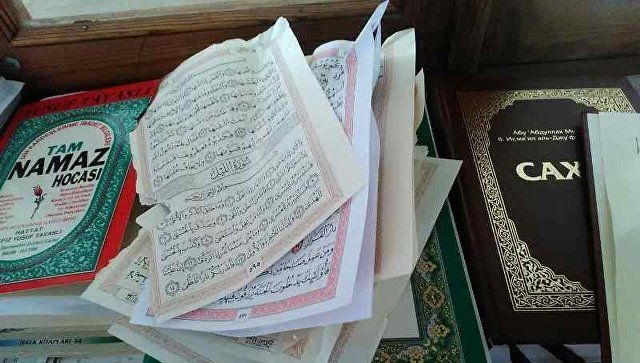 On May 2, one of the districts of the Crimean Bakhchisaray, vandals attacked the mosque Khan-Jami Chair: having broken the door, they tore up copies of the Quran and tried to burn them, UNIAN reports.
"Unknown persons broke the mosque door, entered the room, took off the shelves the copies of the Quran, tore them up and tried to burn. However, seeing that Muslims arrived for namaz, the attackers had only time to throw torn pages throughout the mosque disappeared in an unknown direction," the press service of RAMU reported.
Muftiyat appealed to the police and local authorities. Law enforcement officials have recorded evidence of a crime, interviewed potential witnesses and interviewed residents of neighboring houses. The proceedings were instituted on the grounds of vandalism. Muftiyat asks the law enforcement to strengthen measures to arrest the vandals. RAM of Crimea appeals to the nation to be careful not to fall for provocations and ask local religious communities to strengthen security measures and install surveillance cameras in mosques," Muftiyat noted.