In Chernivtsi, the Jewish community receives displaced persons in a synagogue
Internally displaced persons from the country's frontline regions are being settled in a Jewish synagogue in Bukovyna.
Chernivtsi Regional Military Administration posted this on Facebook, reports Ukrinform.
"In Bukovyna, the Jewish community accepts migrants from front-line regions. People who fled from the shelling and missiles of the Russian occupier found shelter here," the report says.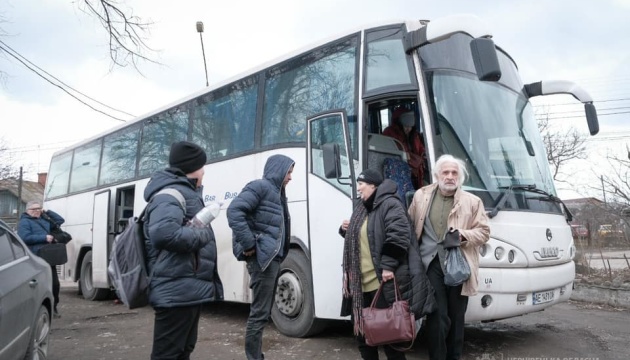 Oleksandr is one of them. The man arrived in the capital of Bukovyna today by bus from Kryvyi Rih.
"We were traveling for 27 hours. The road was difficult, but we are glad that we are already safe," Oleksandr said.
There are many people like him in the synagogue. The Jewish community of Chernivtsi provides all refugees with sleeping places, food and warm clothes. People are placed even in the prayer hall, says community representative Mykhailo Kreis.
In addition, if necessary, community doctors can provide displaced persons with free medical and psychological assistance.
Now Bukovyna has already sheltered almost 22 thousand internally displaced persons, including more than 6.5 thousand children.