Russia attempts to present Tauric Chersonesos as originally Russian land at 43rd UNESCO session
The 43rd session of the UNESCO World Heritage Committee, which was held in Baku, the capital of Azerbaijan, withdrew a special issue of the Bulletin of the Russian Commission for UNESCO. It is reported by Gazeta.ua
The 43rd session of the UNESCO World Heritage Committee, which was held in Baku, the capital of Azerbaijan, withdrew a special issue of the Bulletin of the Russian Commission for UNESCO. It is reported by Gazeta.ua.
In this bulletin, the world heritage site "Ancient City of Tauric Chersonesos and its choir" was illegally included on the list of cultural heritage of the Russian Federation.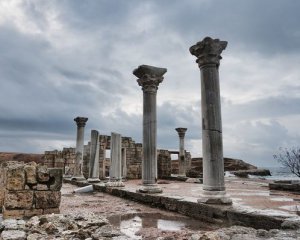 "In addition to considering important issues, the 43rd UNESCO session in Baku was marked by another portion of Russian propaganda. Chersonesos (Crimea) for some reason became a Russian World Heritage Site. Thanks to the delegation of Ukraine, PU (Embassy of Ukraine - ed.) and Azerbaijani colleagues, illegal items were seized," Ukrainian Ambassador to Azerbaijan Vladyslav Kanevsky wrote on Twitter.