A new bishop of the RCC in Ukraine ordinated in Zakarpattia
Today, on December 10, 2019, the Bishop's ordination of Mykola Luchko took place in Mukachevo.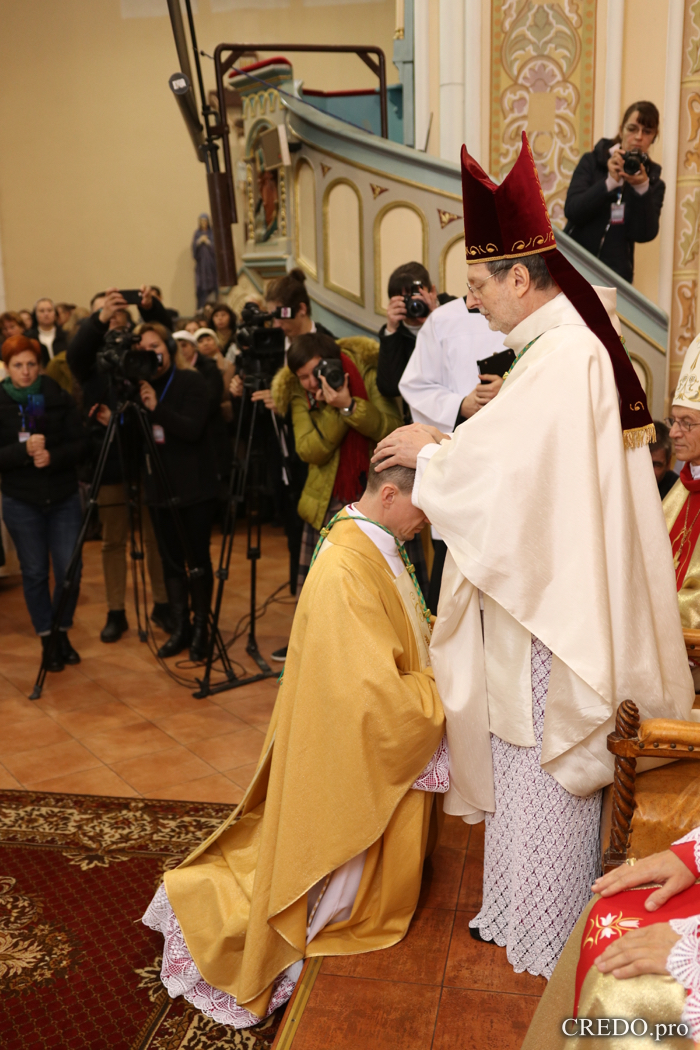 Today, on December 10, 2019, the Bishop's ordination of Mykola Luchko took place in Mukachevo.

This was reported by CREDO.

The Bishop's ordination was performed by Archbishop Claudio Gugerotti, the Apostolic Nuncio to Ukraine. Archbishop Mieczyslaw Mokshytsky, Metropolitan of Lviv, and Ordinary Bishop of Mukachevo Diocese Antal Maynek also partook in the ordination.

Mykola Luchko is the first Dominican bishop in the RCC bishopric of Ukraine. He comes from Zakarpattia and will serve there as bishop. This year, on November 11, His Holiness Pope Francis appointed him Assistant Bishop of the Mukachevo Diocese.

The ordination of a new member of the Conference of the RCC Bishops was attended by the bishops of the RCC in Ukraine, as well as UGCC representatives, the abbot of Dominicans in Ukraine Father Jacek Dudka, and guests from abroad, in particular, from Hungary.

While greeting the attendees, the Apostolic Nuncio noted Bishop Antal Maynek, who is well acquainted with the newly-ordained Bishop and acts as his "Good Shepherd."

"We've been looking for you all over Ukraine," Archbishop Claudio addressed the nominee bishop, "and we have finally found you. It's a shame to take you away from the community of the Order yet such is life: you do not always get what you want and this is God's will."

"May the Lord follow your steps and bless your generosity. May He support you in your hardships. And especially, may He guide you and help you show your brothers the face of Christ the Shepherd," - Nuncio wished.

"This here is the great trust of the Church: the trust of Pope Francis, all of you, and the bishops who have chosen... I want to learn from you how to be a good shepherd, and alongside you, I wish to serve the Church entrusted to us: here in Zakarpattia, in Ukraine and the whole world,"- Bishop Mykola expressed his gratitude in Ukrainian, Hungarian, Polish, and Slovenian.

The Apostolic Nuncio passed on a special Papal Blessing.