Rabbi Yakov Dov Bleich opts for Ukrainian citizenship
After 32 years of living in Ukraine, the president of the Association of Jewish religious organizations of Ukraine, Rabbi Yakov Dov Bleich, born in the United States, wants to get Ukrainian citizenship and become a Ukrainian officially.
A video interview with Rabbi Bleich was released by the Obozrevatel website.
Chairman of the Association of Jewish Religious Organizations of Ukraine Yakov Dov Bleich is proud to live in Ukraine.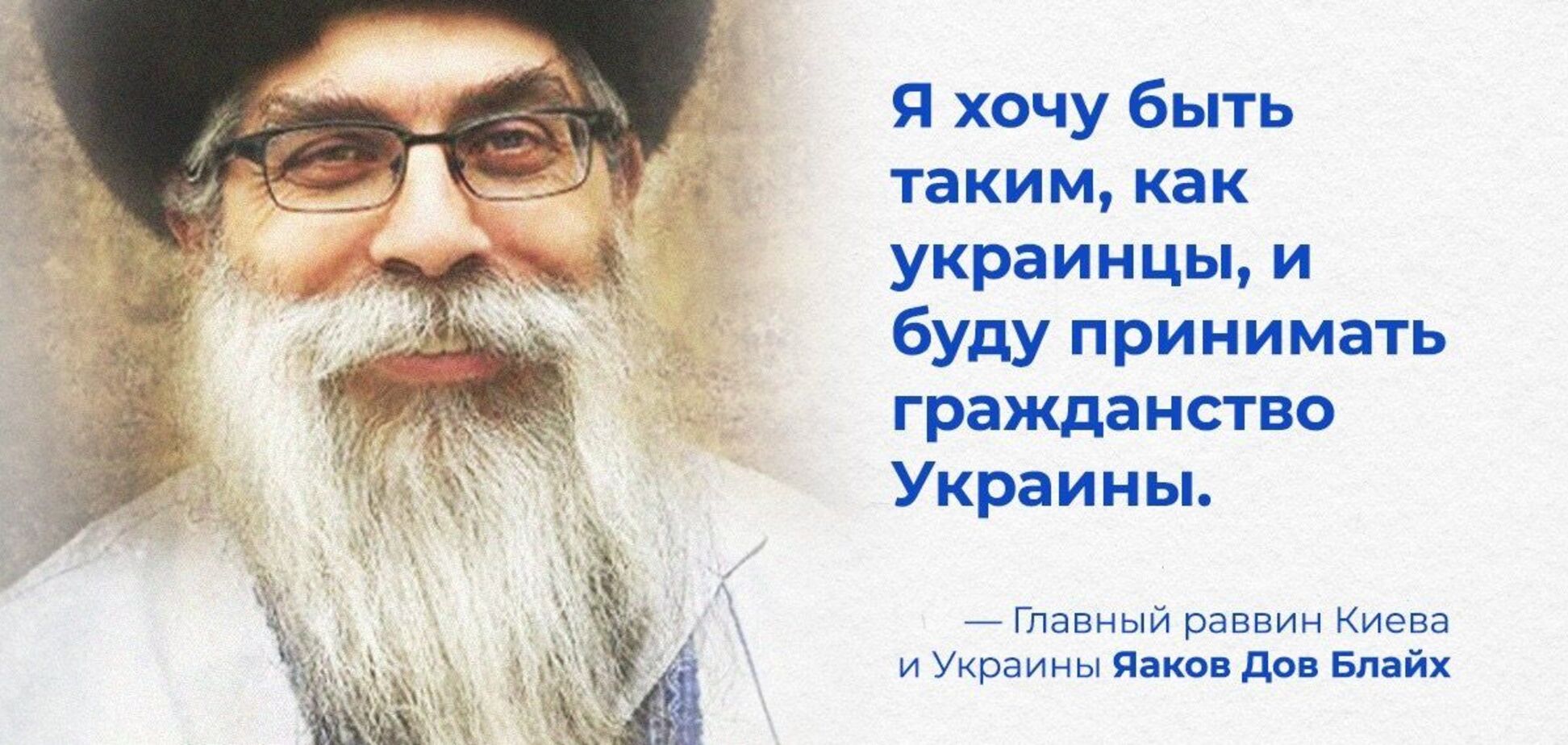 This was repeatedly stated by Yakov Dov Bleich in various interviews.
"Ukraine has finally become Ukraine. Ukrainians as a nation have become proud of the fact that they live here. Jews are also proud. Someone once told me an interesting thing: they say, there are no Ukrainian Jews, all the Jews were either from Poland or Russia. And I said: no, there are Ukrainian Jews. Thanks to Putin, there are Ukrainian Jews. Therefore, today all Jews in Ukraine are proud to live here," he said.