The eldest bishop of the UGCC reposes in the Lord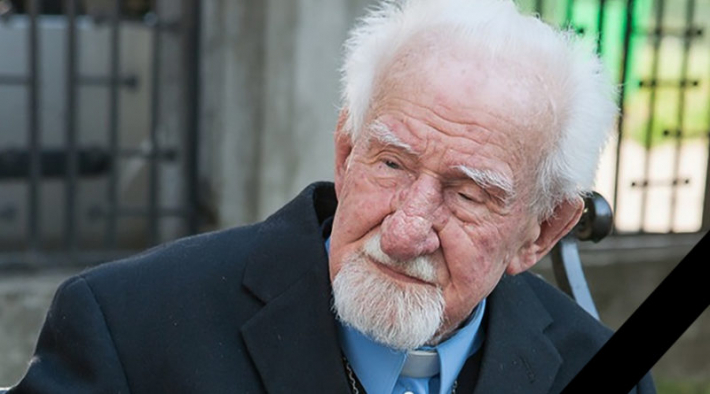 His Eminence Andriy (Sapelyak), bishop emeritus of the Ukrainian Greek Catholic Church, died on November 6 at the age of 98.
According to the UGCC Department of Information, the funeral service will be further announced.
Bishop Andriy Sapelyak was born on January 13, 1919 in the village of Ryshkova Volya, Yaroslavl district. He was the first child in the Ukrainian peasant family of Mikhaylo Sapelyak and Agafia Yarosh.
After graduating from the Przemysl high school Andriy joined the congregation of the Fathers Salesians. On June 29, 1949, he was ordained into the priesthood. He graduated from Salesian University in Italy (Turino), Faculty of Canon Law.
In 1951, he organized the Ukrainian lesser seminary in France and was its first rector.
In 1961 Fr Andrew was nominated the first bishop of Ukrainian faithful in Argentina, where he worked for 36 years. Initially, Bishop Andriy was named the Apostolic Visitor for Ukrainian Catholics in Argentina, and after the establishment of the diocese - the Apostolic Administrator of the Ukrainian Catholic Diocese in Argentina.
In 1968, together with Archpriest Borys Ariichuk, he was elected to the governing bodies of the Ukrainian Central Representation in Argentina.
In 1997, Bishop Andriy returned to Ukraine. At the age of 80, he goes with the pastoral mission to Verkhnyodniprovsk, Dnipropetrovsk region, where he worked until 2014. In 2014, he moved in Vynnyky (Lychakiv district of Lviv), where he lived until his last days.
Bishop Andriy Sapelyak is known as the figure of the Ecumenical Church: member of the Commission of the Eastern Churches at the Second Vatican Council (1962 - 1965).