Anti-Semitic slogans painted on 3 Jewish buildings in Odessa, Ukraine
Unidentified individuals wrote anti-Semitic graffiti on three Jewish institutions in the city of Odessa in southern Ukraine, JTA informs.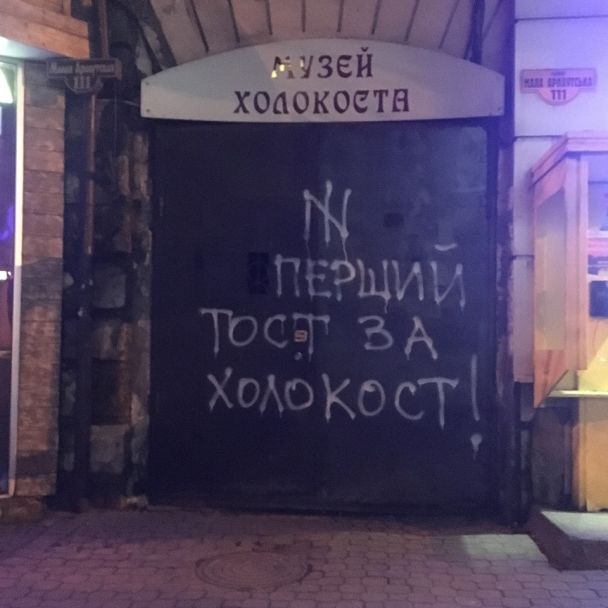 The graffiti, including the words "toasting the Holocaust" on the gate of Odessa's museum for that genocide, were discovered Monday. The city's Brodsky Synagogue had the words: "Jews out, Ukraine for Ukrainians" written on its exterior fence.
Another offensive appeared on a gate adjacent to the Beit Grand Jewish Community Center. It and the other two graffiti featured the symbol of the Azov Battalion, a National Guard of Ukraine regiment that was set up after Russia annexed the Crimean Peninsula from Ukraine.
Last month, an anti-Semitic slur was painted on the wall of a Jewish charity in western Ukraine.
The black graffiti saying "death to the kikes" was discovered on the exterior wall of Uzhgorod's Hesed Shpira charity, which is funded by the American Jewish Joint Distribution Committee, or JDC, Eduard Dolinsky, director of the Ukrainian Jewish Committee, wrote on Facebook.