Bishop of the UGCC took part in an audience of Charles III with religious leaders of the country
On Friday, September 16, Bishop Kenneth Nowakowski of the Ukrainian Catholic Diocese of the Most Holy Family in London, who is the Bishop for Ukrainians, Belarusians and Slovaks of Greek Catholics in the UK, took part in an audience with King Charles III of Great Britain with the country's religious leaders.
Leaders of religious communities in the United Kingdom were previously invited to Buckingham Palace by King Charles III for a conversation.
In his speech, the new monarch thanked Christian, Jewish, Muslim leaders and representatives of other religions for the condolences expressed to him on the death of his mother, Queen Elizabeth II. "Your kind words of sympathy have touched me more than I can say. They mean a lot to me," he said.
King Charles III noted that he was an Anglican Christian but added that he had always thought of Britain as a "community of communities". "It made me realize that the Sovereign has an additional duty to protect the diversity of our country, including by protecting the space for faith itself and its practice through the religions, cultures, traditions and beliefs to which our hearts and minds guide us as individuals," the new British King said.
The monarch added: "The beliefs that flourish in our diverse society are different. They and our society can only thrive through a clear collective commitment to the vital principles of freedom of conscience, generosity of spirit, and caring for others, which I believe are the essence of our nation. As King, I am determined with all my heart to preserve and spread these principles in all communities and for all beliefs."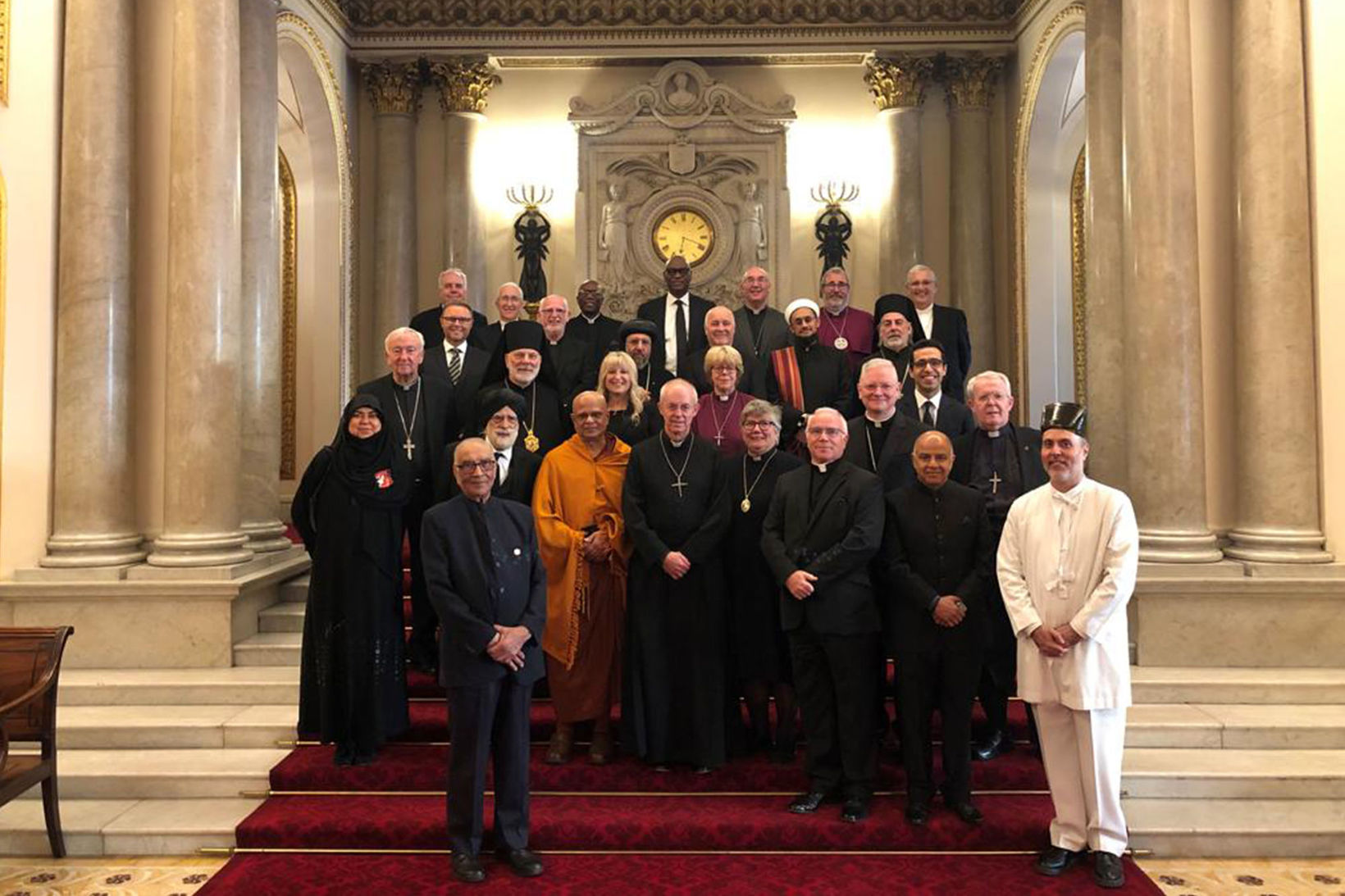 After the speech, King Charles III spoke with each religious leader personally.
"In my personal conversation with the King, I expressed my condolences to him on the occasion of the repose in the Lord of His Majesty's mother, our beloved Queen Elizabeth, on behalf of our Patriarch His Beatitude Sviatoslav. I also assured him of the prayers of the faithful Ukrainian, Belarusian and Slovak Greek Catholics of Great Britain," Bishop Kenneth Nowakowski said in a comment to the UGCC Information Department.
Among the religious leaders present in the audience were: Archbishop of Westminster Cardinal Vincent Nichols (Roman Catholic Church), Archbishop of Canterbury Justin Welby (Anglican Church), Greek Orthodox Archbishop of Tytheira and Great Britain Nikita Lulias (Patriarchate of Constantinople), Coptic Orthodox Archbishop of London Anba Angelos (Coptic Orthodox Church) and others.