Roman Catholic hierarchs of Poland visited Kyiv, Irpin and Bucha
As part of the solidarity visit to Ukraine on Thursday, on May 19, Polish Roman Catholic Bishops visited the capital of Ukraine, Kyiv, where they met with the head of the UGCC, His Beatitude Sviatoslav, and also visited Irpin and Bucha.
His Beatitude Sviatoslav received the high hierarchs of the Roman Catholic Church in Poland Archbishop Stanislav Gondetsky, Metropolitan of Poznan and Chairman of the Polish Episcopal Conference, Archbishop Wojciech Poliak, Primate of Poland, and Archbishop Stanislav Budzik, Metropolitan of Lublin, at his residence near the Patriarchal Cathedral of the Resurrection of Christ. The meeting was also attended by Fr Stefan Batrukh, pastor of the UGCC community in Lublin, who accompanies the bishops.

According to the head of the UGCC, the delegation of Polish Roman Catholic Bishops is the first high-profile that has visited Ukraine since the beginning of a full-scale Russian invasion of Ukraine on February 24.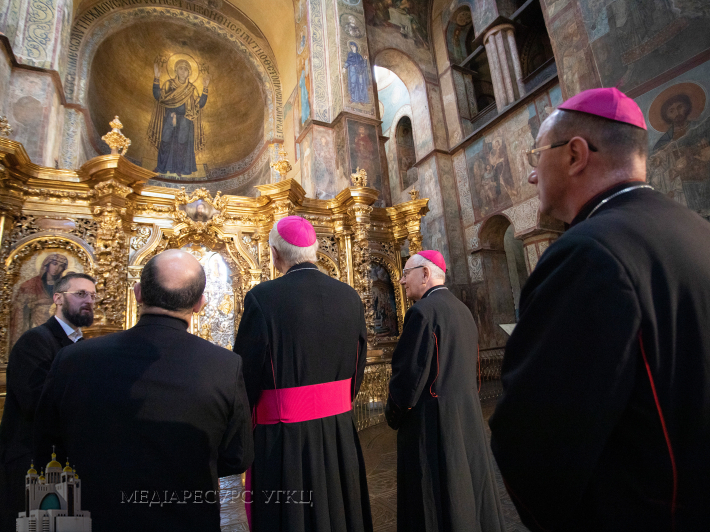 In Kyiv, the Polish hierarchs visited the Cathedral of St. Sophia of Kyiv, where they got acquainted with its centuries-old history and paid tribute to the victims of the Holodomors at the Memorial Candle.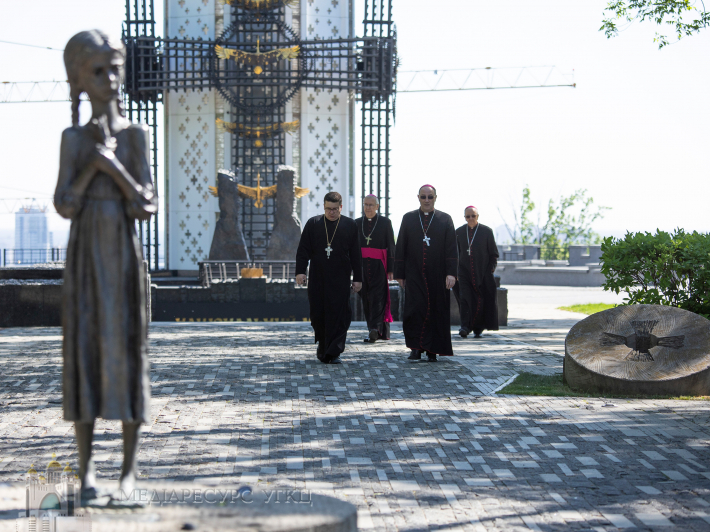 While in the capital of Ukraine, the Polish hierarchs also met with the Primate of the Orthodox Church of Ukraine, Metropolitan Epifaniy, at the latter's residence and prayed in St. Michael's Golden-Domed Cathedral.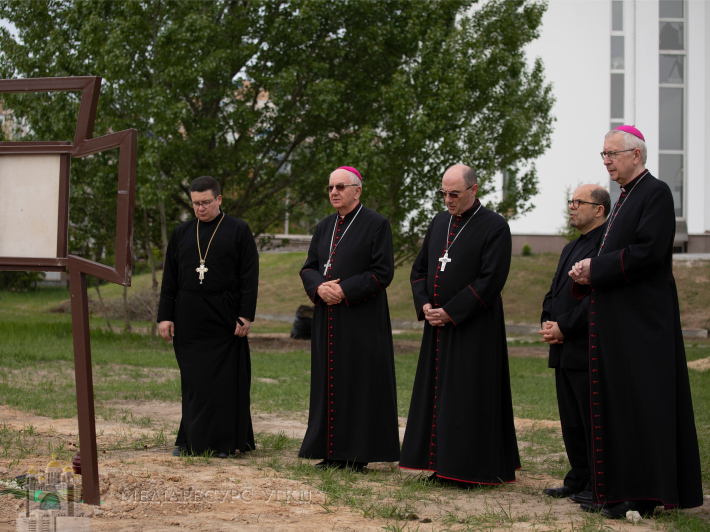 On the same day, the delegation of the Polish Roman Catholic bishops went to Irpin and Bucha, the cities in the Kyiv region that were the most badly hurt at the hands of the Russian invaders in March 2022. There, Polish hierarchs saw firsthand the consequences of the invasion of Ukraine by the Russian aggressor. In Bucha, at the site of a mass grave where the bodies of innocent civilians were dumped, bishops prayed for the victims of Russian terror.
On May 17-20, 2022, the Polish Catholic Bishops, led by the Chairman of the Polish Episcopal Conference made a visit to Ukraine. The purpose of the visit was to show solidarity with Ukraine during its defensive war with Russia as an unfair aggressor. While in Lviv, a delegation of Polish bishops met with Metropolitan Igor Wozniak of Lviv, UGCC. The bishops visited the Cathedral of St. George, the Cathedral's crypt and the Metropolitan Chambers of St George's estate.